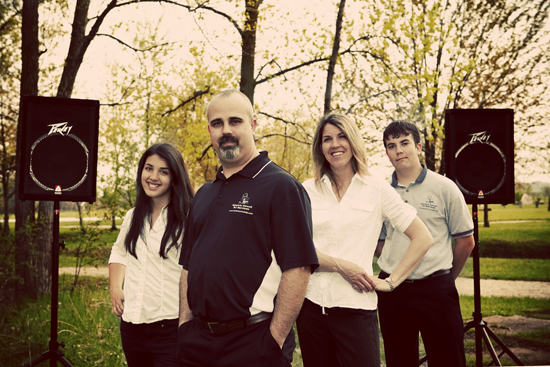 Welcome to Electric Circuit DJ Services. I hope that this website is informative and answers any questions you may have. If not please feel free to contact us.
Electric Circuit DJs have been serving the South-Western Ontario area for over 10 years, and in that time we have strived to ensure that our customer satisfaction has been top notch. Our number one priority is making your event a success. Whether the occasion is a Wedding Reception, School Dance, or a Company Christmas Party, we work with you to give you what you want. We are a small business, and pride ourselves on individual professional service. When planning your event, you will work directly with the people who provide the service. This allows us to provide you with the personal service you deserve, and previous customers appreciate. You can count on us to be there on time, professionally dressed, and well prepared.
If you need a DJ for your event, we feel it would be well worth your time to give us a call or visit our book online page. Once again, our number one priority is making your event a success. We look forward to hearing from you.